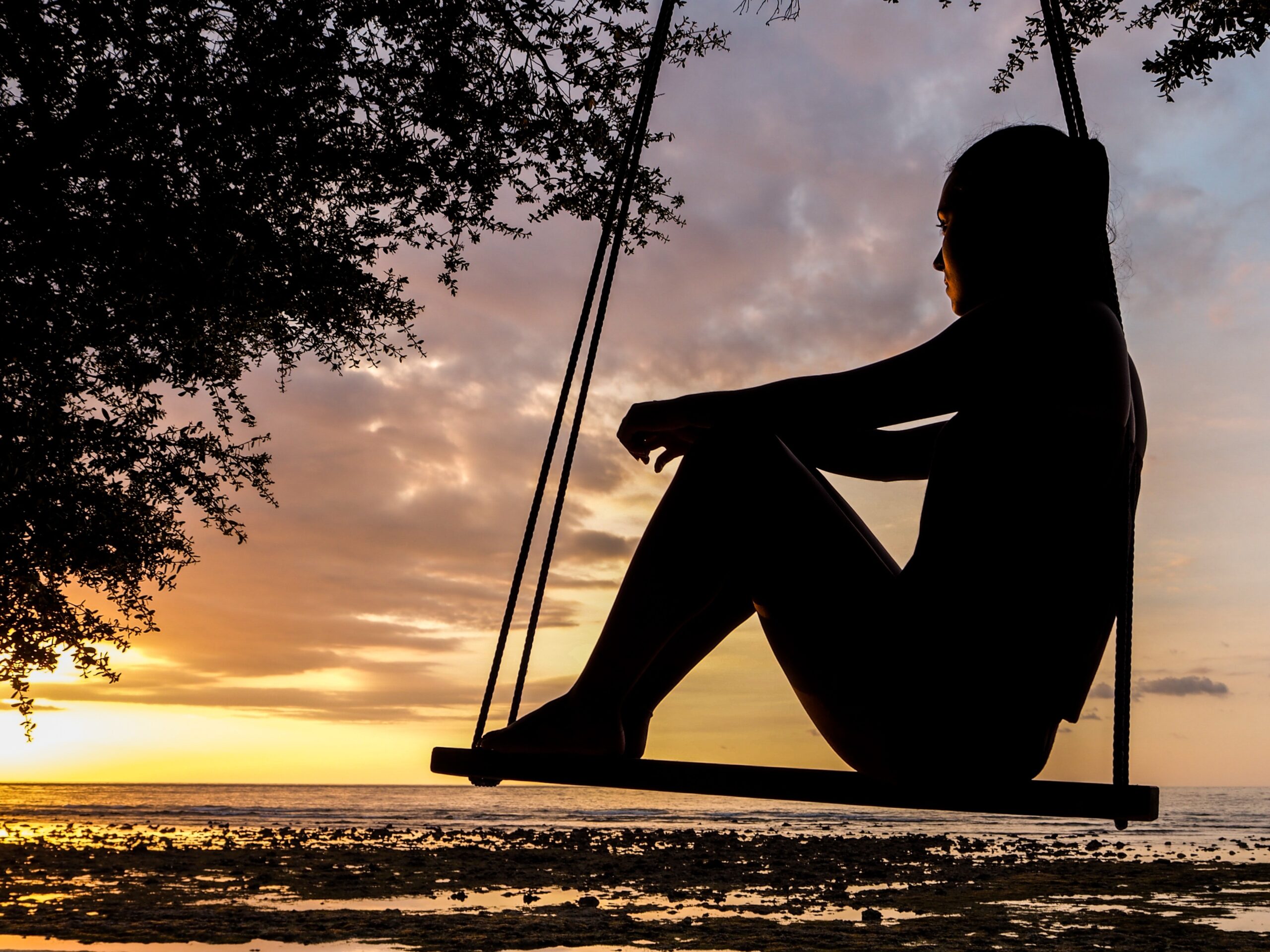 Rachael's father called me in the middle of a crisis. His ex wife and daughter were both heavily drinking. Their situation could have easily escalated into an intervention that required a formal confrontation (Level III). However, I was able to intervene in time with Rachael's father, complete the prep work (Level I) and hold a soft confrontation (Level II). The following is a conversation I  shared with Rachael six months after her family's intervention.
When your dad called me, he knew that you and your mother (his ex wife) were actively drinking, and wanted to enter treatment. Can you give us a short history of how you both came to choose recovery?
My parents divorced when I was seven. I am an only child and I felt alone most of the time. When I was that young I did not understand that my mom was in an active addiction. I became very independent due to the lack of structure at home. 
In my formative years, I internalized a lot of emotions. Although I didn't understand it, I experienced many traumatic situations. By the time I was 13, I had already started drinking. Drinking was normalized by my family. At 22, my drinking became unmanageable. I developed severe anxiety and depression.
I chose to go to treatment because I could no longer live the lifestyle. On the outside I seemed to be a successful young adult. I had a great career and my own apartment. However, internally I was deteriorating at an exponential rate. Deep down I knew that I was probably going to die if I kept drinking. 
I transitioned 'back to reality' after a six month inpatient treatment program. When I came back home there wasn't a strong enough structure to support my sobriety.  I felt alone again, like I did as a kid after my parent's divorce and I relapsed soon after. The isolation was overwhelming, and I quickly sunk into a dark place.
My mom and I began drinking together, and it got really toxic. It was fine for a couple of days, but it became clear the situation was not going to end well if it continued. We reached out to my Dad, who then connected us with you (Adam). Together, we came up with a game plan. We were willing to go to treatment, and Adam connected us with facilities. I had a few open conversations about what I needed with a couple residential treatment centers about what I needed. I was nervous that because of Covid, there would be restrictions entering treatment. Adam's team was extremely helpful in the transition, and I left for treatment the next day.
I remember that you both wanted to enter the same treatment center. We talked about how two family members can't go to the same treatment center together because you need to unravel family entanglements. Why did you want to go with your mother?
Honestly, I did not want to go with my mom. She wanted to go with me, and would only agree to go if I stayed with her the whole time. After we talked about why it's counterproductive, I clearly agreed that I needed to go to my own treatment facility. She came around and picked out a separate facility. 
You were willing to talk to me and you wanted to enter treatment. Your intervention was a soft confrontation (Level II). Although the situation was dire, we avoided a formal, "hard" confrontation (Level III). I think my best interventions are when the addicted person participates in making the recovery plan. What did you like about our soft approach?
I didn't feel like I was being forced into recovery. It felt like it was more of my decision and I knew inside that I needed to go to treatment. The soft approach helped me feel supported and most importantly, not alone.
As soon as you were in treatment I worked with your family to create an aftercare plan. Part of that plan included a sober living home after inpatient treatment. You were very positive in choosing to continue on with therapy and sober living. What made you open to additional treatment this time?
As great as residential treatment is for healing, the real world still exists. It was important for me to have a transition back to the real world, and sober living is a great bridge back into normal life. I was able to work the program while gradually taking on more responsibilities. The best part was that I developed skills to address my trauma and navigate risky relationships that could lead to relapse. 
I do a lot of interventions, and in many cases the addicted person is not happy with me. I am really proud when a person finds recovery and appreciates what I have done to help them. You have stayed in touch with me since your intervention, and I consider you a friend. Can you tell me how you feel about the journey that we went through?
You were able to guide me through the most vulnerable and terrifying part of my life. This type of relationship is one of a kind, and I am forever grateful. I would not be where I am today without you. I look forward to making future memories as friends, and I am always happy to share my experience in hopes that I can inspire people who need help. 
You chose to go to a transitional program with intensive therapy and sober living. Can you tell us about your experience at that program?
It's scary at first when you enter a transitional program because you don't know anyone. I had to build relationships with staff and other clients. Luckily, everyone was extremely welcoming and friendly. I felt at home and understood. 
I enjoyed the program because it had a good balance of recovery and fun. There were a lot of scheduled therapy sessions, group meetings, and recovery activities. As you graduate through the phases, more "real life" situations, like work or school, get added to schedule.
Learning how to have fun while being sober is a really important part to my recovery. The transitional program definitely provided that. Even after leaving the program's housing, you are still welcome in the community and can attend group meetings. 
They even have alumni services that include an app and facebook page for those who have graduated to stay connected to others in recovery. Honestly, The first day of the transitional program felt like the first day I was part of a family. 
I really like the program that you chose, it's "recovery in real life." The main clinical building is downtown and clients get to experience treatment and an urban lifestyle. Could you reflect on the concept of "recovery in real life?"
Campus treatment facilities are like living inside a bubble, and that bubble is going to pop when you leave. Recovery in real life is entering back into the world with skills and support to maintain a sober lifestyle. There are going to be difficult situations and triggers. Being realistic about my path and what is best for me in recovery has been incredibly important. I was able to work through addiction and learn how to navigate the sobriety by transitioning slowly. 
You had a relapse while at the transitional program, how did they identify that you returned to using?  What actions did they take to bring you back into their program?
My family communicated to the program that I had relapsed. I signed a waiver for my parents, so they were able to communicate freely with the program's coordinator. After reviewing the facts of my case and steps I took since the relapse, I was invited back into the program. The program worked with the residential treatment facility I was in to transport me to their clinical building. I was welcomed with love, and started the treatment program from the beginning.
The program you chose has a pretty emotional intense family week. Your parents flew down and took part in the program. How did that go for you?
I was hesitant to participate in family week at first. It ended up being one of the most helpful parts of my treatment. We were able to learn how to communicate and empathize more effectively. There was some deep emotional work, but the program balanced it out with some activities that provided some levity. The week was draining but extremely beneficial. I recommend it to everyone. 
If you could give 3 bits of advice to someone like your former self, struggling with an active addiction, what would you advise?
Ask for help! Your loved ones probably know about your addiction even if you think you're hiding it well. Don't worry about judgment, they want to help and will do whatever it takes to have you choose treatment. Reach out.

You are not alone. So many people and families suffer from addiction. There is a huge community out there that knows

exactly

what you are going through. We are all waiting for you to take the first step.

Sick with a program like AA after treatment. It will get better, trust me! Even though you probably feel like this is the end, It's not. It's only the beginning, and you are worth it!
About Adam Banks
Adam Banks is a certified interventionist and the owner of Adam Banks Recovery. After receiving an MBA from the University of Chicago, Adam built a company that was later acquired by United Health Care. His discipline and attention to detail comes from his former career as an airline pilot, holding an ATP, the FAA's highest license.
Today, Adam is dedicated to helping others achieve long-term sobriety. His work has guided executives, pilots, and physicians on paths to recovery. Adam brings families together through a loving and inclusive approach.
Adam has authored four books on addiction. His recent work, Navigating Recovery Ground School: 12 Lessons to Help Families Navigate Recovery, educates families on the entire intervention process. He also offers a free video course for families considering an intervention for a loved one. 
Adam is available for alcohol and drug intervention services in New York, Long Island, the Hamptons as well as nationally and internationally.