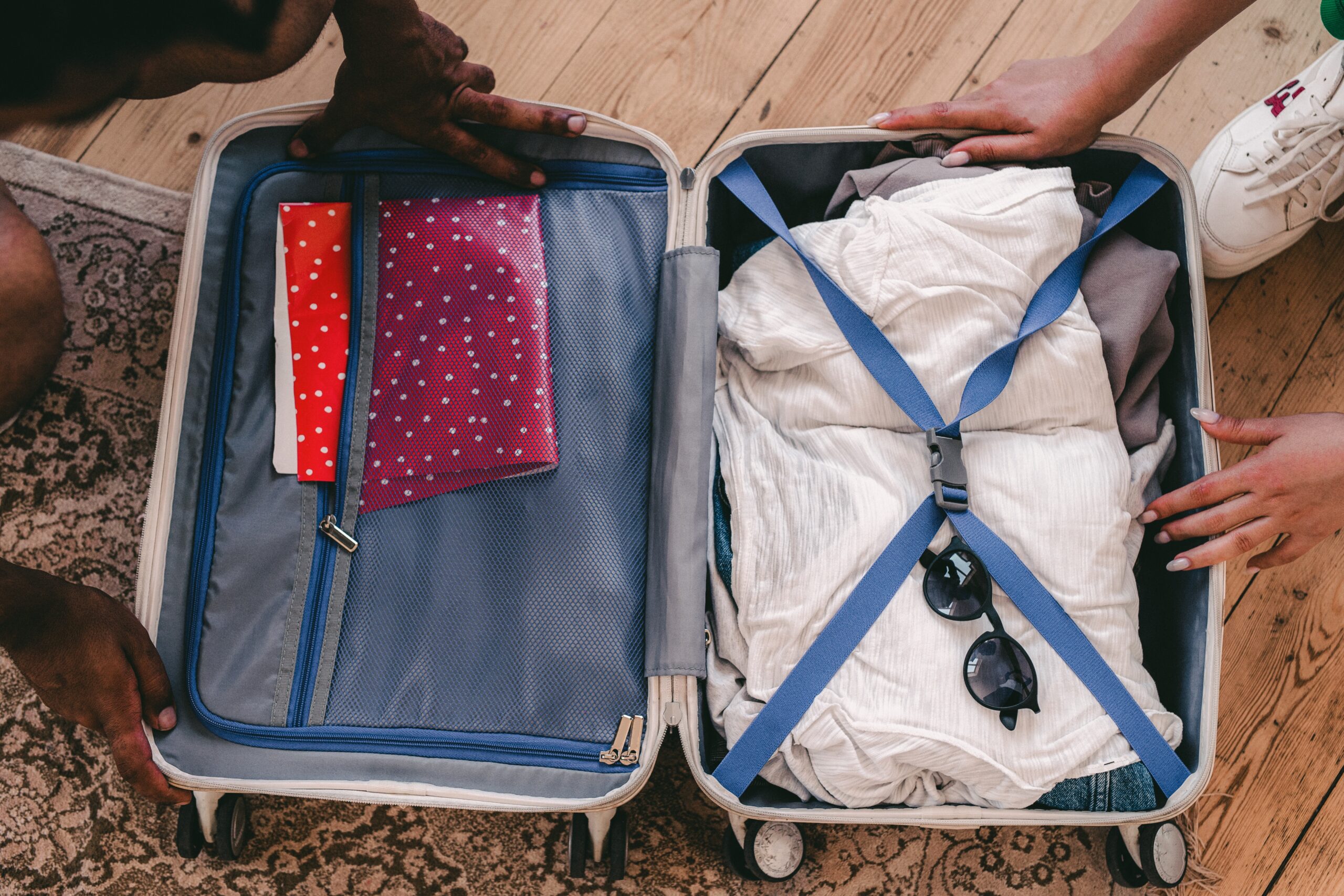 Getting ready for inpatient rehab
After making the decision to attend treatment, the final process of getting ready for inpatient rehab can difficult. Packing to attend inpatient rehab can make many people emotional, and it can sometimes feel like the final step before walking into a whole new life. The treatment center that you choose will provide you with a specific packing list. If you can't find the list on the website, your center will send you one with your admission paperwork.
What should I bring when I go to treatment?
Each treatment center will also have laundry facilities, so it will not be necessary to pack for 30 days. Instead, consider packing for one week while making a plan to do laundry on the weekends.
If the treatment center is in a cooler climate, remember to pack warm clothes and a jacket. Many treatment teams prefer to spend time outdoors, so consider climate as you begin packing.
Lastly, facilities are concerned about the risks of drugs entering the facility, so they will request that all toiletries are new and unopened upon check-in. Your belongings will be reviewed by staff at that time.
Your rehab packing checklist
Clothing and footwear
A week's worth of comfortable, non-revealing clothing free of offensive language and drug-related references.
DO bring comfortable shirts, jackets, undergarments, socks, and shorts of appropriate material and length.
Comfortable shoes for everyday wear
athletic shoes for outdoor activities
flip flops for the shower
Most rehabs require closed-toe shoes to meet safety requirements, so don't just pack sandals and slides.
Comfortable sweatpants
Sweatshirt, sweaters, pullover or hoodie
Socks & underwear
Hygiene And Beauty Products
Thirty days worth of toiletries including
Deodorant
Toothbrush and toothpaste
Shampoo and conditioner
Comb or hair brush
Feminine hygiene products
Lotion
Sunscreen
**Please check to ensure that the products that you bring like mouthwash are alcohol free.
Medications
All prescription medications in their original packaging
A list of prescribed medications with dosages
the name of the prescribing physician
the address and phone number of your pharmacy
The facility may request that new over-the-counter medications be purchased though the pharmacy that the facility uses. There will be an ordering and filling process, typically there is a pharmacy that delivers daily to a facility.
Important Documents and Insurance Proofs
Identification, such as a driver's license/or state ID
Health insurance card
Method of payment (cash, credit/debit card)
Miscellaneous items
Journal
Sketchbook
Novel or nonfiction books
Adult coloring books
Crossword
Sudoku
Puzzle books
Earplugs (in case your roommate snores)
Alarm clock or clock radio
What Not to Bring to Rehab
Drugs and/or alcohol
Narcotics or prohibited prescriptions
Weapons (guns, knives, sharp objects, etc.)
Pornography
Toiletries and beauty products that contain alcohol (mouthwash, perfume, etc.)
Aerosol products
Food and/or drinks
Electronic devices (cellphones, video games/consoles, laptops, DVDs, etc.)
All facilities will have limits on the usages of electronics. Many addictive behaviors happen on cellphones. In order to truly detox and to focus on yourself and your therapy, you need to take time away from your cell phone.
Facilities understand that you have work and family commitments, so each facility handles phone and computer use in individual ways. Talk to admissions about their specific policies.
As you're looking over this list, you may have questions about specific items, so it's important to keep in mind that every rehab center has different rules. If you're uncertain about the rules for your facility, call ahead or check the website.
About Adam Banks
Adam Banks is a certified interventionist and the owner of Adam Banks Recovery. After receiving an MBA from the University of Chicago, Adam built a company acquired by United Health Care. His discipline and attention to detail comes from his former career as an airline pilot, holding an ATP, the FAA's highest license.
Today, Adam is dedicated to helping others achieve long-term sobriety. His work has guided executives, pilots, and physicians on paths to recovery. Adam brings families together through a loving and inclusive approach.
Adam has authored four books on addiction. His recent work, Navigating Recovery Ground School: 12 Lessons to Help Families Navigate Recovery, educates families on the entire intervention process. He also offers a free video course for families considering an intervention for a loved one. 
Adam is available for alcohol and drug intervention services in New York, Long Island, the Hamptons as well as nationally and internationally.