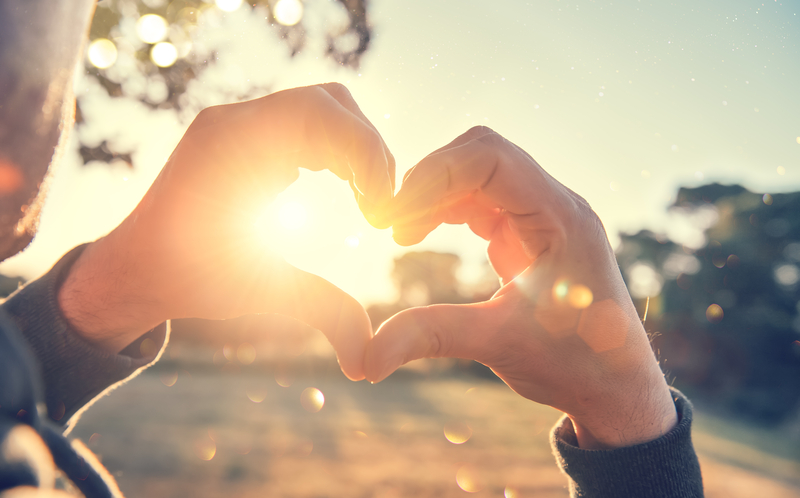 What happens after an intervention? 
For a family that has a loved one suffering from addiction, it can be easy to confuse short-term success with permanent change. After an intervention, the person struggling with substance use will often promise to change "on their own." The family sometimes believes them. Family members have likely heard this before, and they've also fallen for it before.
Often someone suffering from addiction can change for a period of time, but the possibility of relapse always looms in the distance. This is particularly true if the person hasn't made significant lifestyle changes.
Recovery is a lifetime process
Recovery from addiction doesn't happen overnight. In some ways, recovery is a lifetime process. A commitment to remain sober without other significant changes, without therapy, without emotional work, often fails. Recovering from the depths of addiction usually requires residential treatment, an intensive aftercare program, and many mutual support meetings (Alcoholics Anonymous or similar).
I'm always surprised at how quickly a family will believe that "this time is different" when their loved one puts together a few days or weeks of sobriety. I often hear things like, "He's doing really well! He hasn't had a drink in three days." When meeting such a low bar is seen as a success, plans to attend treatment or seek outside help are often put on the back.
A few days of sobriety is not long-term recovery
Quitting for a few days while keeping all external factors the same. Same job, same friends, and same living situation is usually just a temporary reprieve. Significant changes must be made to prevent relapse. Someone who has a few days or weeks of sobriety, after many years in active addiction, probably still needs more treatment. Most likely, they're not finding sobriety to be particularly easy, and in most cases, sobriety run on self-will alone sets people up for disaster.

A few days of sobriety is certainly something to be celebrated. But it also presents an opportunity for additional treatment. During those early days, we can look at the obsession with drinking or drugs. If the recovering person is truly "white knuckling" or just barely handing on, they'll still be thinking about their next drink. They just won't ever admit it.
Look at the person's entire history
After all, the process of addiction has been going on for a long time. It's important to look at the person's entire history, their months or years of active addiction, when addressing the issue. Even when the last few days have been promising.
Furthermore, leaving addiction behind is never just about abstinence. Often there are many things, besides sobriety, that the family wants from their loved one; stop using and get a job, stop using and move out of the family house, stop using and make new friends. The and is always the part that takes a little more time.
For addicts, drugs and alcohol are a coping mechanism
Most people in early recovery are coming off a years-long period of addiction, which has likely caused a lot of damage. Financial and career problems, relationship problems, and maybe even legal problems. All those issues are still there, even when the person has stopped drinking or using drugs. Once the person struggling with substance use is able to see the damage that they've caused, they may want to return to the only way they know how to cope, using.
It's important that the family celebrates a success. At the same time, though, we must create a real plan for long-term recovery, and we must acknowledge that a few weeks of sobriety doesn't erase years of addiction. Deep down, most families are aware they are living in fear of the next crisis. With a short period of sobriety down, it's time for the family and the newly recovering person to get to work.
What to expect after an intervention
Recovery takes time. A successful plan often involves attending treatment, months of therapy, and a lifetime commitment to change.
An estimated timeline of what to expect:
Day 1 – Introductory call
Current situation assessed
Safety is considered
Why now?
What are the hopes for success?
Day 2 and 3 – Financial Plans
Consideration is given to the costs of different options.
Health insurance coverage is considered.
Week 1 – Family considers options
Problems around the addition may amplify.
A calm-before-the-storm is normal.
Week 2 – Family engages intervention plan
1 or 2 meetings reviewing all items a family must learn.
*review book, 'Navigating Recovery Ground School: 12 Lessons to Help Families Navigate Recovery.'
Intervention: possible transition to facility.
*High intensity
Week 3 and 4
If PoC went to treatment, transition to care, family support.
If PoC didn't goto treatment, follow up meetings with family.
Creating a supportive environment for PoC.
Changing family dynamics' that support addiction.
Transition to care when PoC is ready.
Two Meetings per week with family.
Month 2
PoC in treatment.
Family planning around aftercare / reintegration.
Support for re-integration.
Aftercare plan put into action, therapy, sober living, 12 step meetings, IOP.
*High intensity around reintegration
Month 3, 4, 5
Sober coaching – Choosing Recovery Syllabus.
Case management.
Soberlink.
3 meetings per week with PoC.
An intense and well thought out plan will be the best bet for lasting recovery.
About Adam Banks
Adam Banks is a certified interventionist and the owner of Adam Banks Recovery. After receiving an MBA from the University of Chicago, Adam built a company that was later acquired by United Health Care. His discipline and attention to detail comes from his former career as an airline pilot, holding an ATP, the FAA's highest license.
Today, Adam is dedicated to helping others achieve long-term sobriety. His work has guided executives, pilots, and physicians on paths to recovery. Adam brings families together through a loving and inclusive approach.
Adam has authored four books on addiction. His recent work, Navigating Recovery Ground School: 12 Lessons to Help Families Navigate Recovery, educates families on the entire intervention process. He also offers a free video course for families considering an intervention for a loved one. 
Adam is available for alcohol and drug intervention services in New York, Long Island, the Hamptons as well as nationally and internationally.